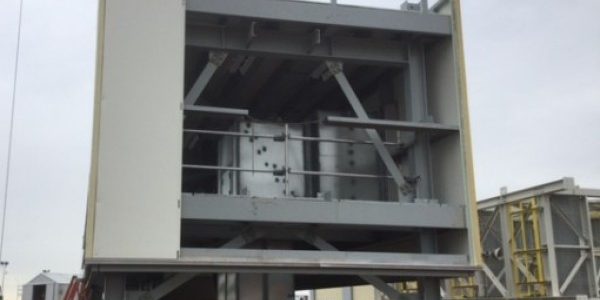 In early 2015, VETS Sheet Metal kicked off a project for a mine near the community of Bethune, SK. The project was to supply and install an HVAC system in a series of mods in the Edmonton Mod yard. The VETS Sheet Metal team worked under a major national General Contractor and the project owners to ensure the project flowed smoothly. 
As with any construction project 'the devil is in the details' and there were various changes throughout the project itself. The specification moved from a single wall insulated and cladded duct to a double wall duct. In addition to this some of the specified insulation was not readily available. 
The VETS' team worked closely with the General Contractor's project management team to overcome the changes in scope and resulting pressure on the schedule by collaborating in weekly meetings and sourcing equivalent equipment and insulation that met the requirements. The quality product, schedule and budget were met by the end of the job, using 4,400 man hours over 5 months.