The VETS Group is a progressive group of mechanical, sheet metal and service divisions. With an outstanding team of professionals and hundreds of years of combined experience, each division passes the VETS test of HONOUR.
The growing VETS Group of companies includes:
Operating for more than nine decades, VETS Sheet Metal is the 'grandfather' of the VETS Group. This is the commercial and industrial HVAC and sheet metal fabrication division of the company. It is a well established company with the necessary talent, equipment and a shop large enough to handle a wide range of custom industrial and commercial HVAC needs.
VETS Facility Services recognizes the importance of providing dependable, quality service to its clients. The United Team at VETS is not only skilled in fabricating and installing HVAC systems and their components, they offer emergency repairs as well as proactive service and maintenance programs.
Be it sheet metal, or facility services, VETS has a proven track record in the industry and the community.  We have been around long enough to understand the link between quality craftsmanship and superior equipment performance.  In fact, it's not uncommon for us to see original VETS customers with their antique Vets Sheet Metal Supreme furnace doors.  This serves as a great reminder that our products are built to last and that our exceptional servicing only adds to this longevity.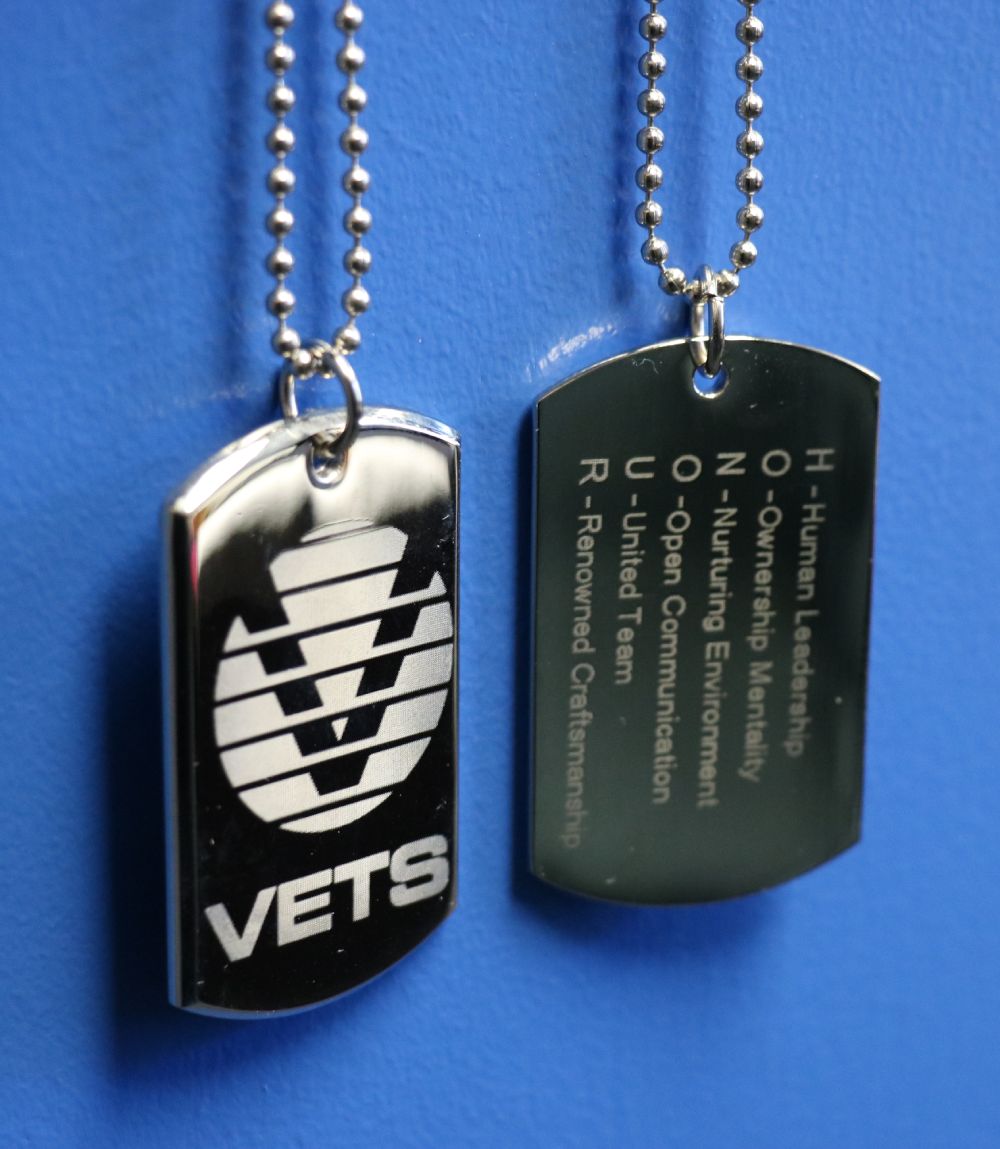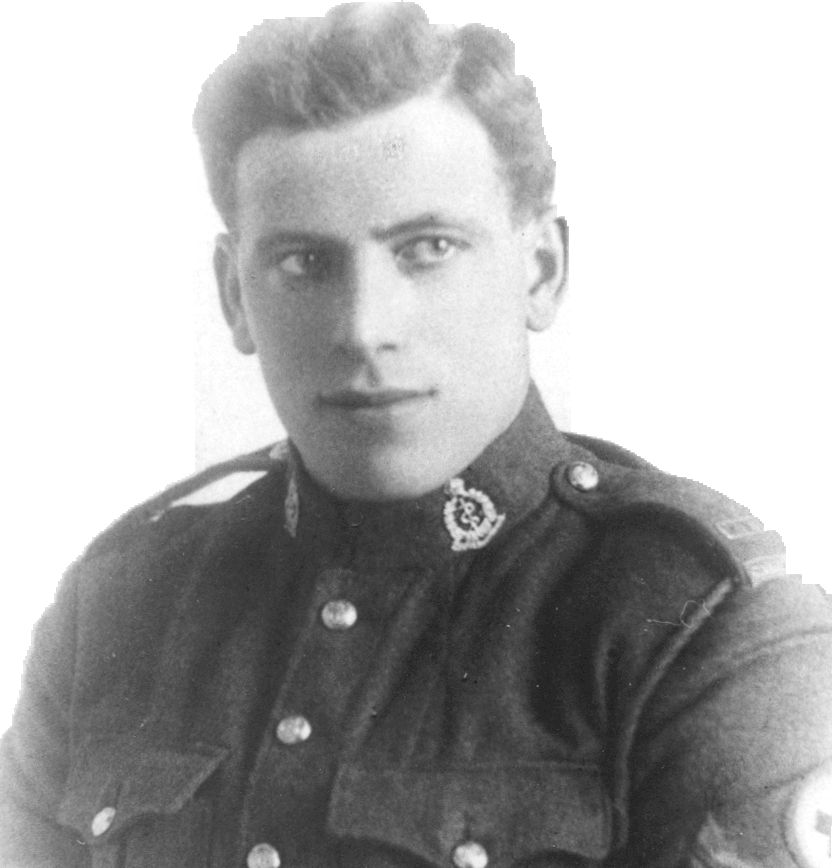 Picture Edmonton, Alberta, Canada – the year is 1921 and World War I is over. The men and boys have returned from Europe and are settling into a life without the horrors of war. Edmonton is a young, growing city on the Canadian prairies and Fred T. Rayner, a World War veteran himself, has just started Vet's Sheet Metal Ltd.
The company, named Vet's to honour the war veterans he fought with and later employed, is his passion. Each morning, with a roll of galvanized sheet metal tucked under his arm, Fred makes his way by bike or streetcar to work. And as roots growing in the post war residential developments around Edmonton take hold, Fred develops the "Vet's Sheet Metal Supreme" gas furnace – a timely product that would soon become a common fixture in Edmonton homes and ensure VETS continued success.
A family business to this day, Fred's son Al took over the company in 1944 and quickly maximized opportunities in the city's commercial and institutional construction market.  Working with his brother Gordon, Al grew VETS to employ over 100 tradesmen, office staff and sales people.  VETS was also the first Lennox dealer in Alberta.
Al's eldest son, David, worked at VETS throughout his youth and returned to the business in 1974. For the next 30 years, the third generation owner updated technologies and continued to produce quality work.  He also fostered a safety culture within his dedicated team of long-term employees  – some with over 30 years at the company!
These days, after more than 98 years of success, the fourth generation is guiding the growing and energized company. VETS is well positioned with both the history and processes to support many long term customers in food & beverage, pharmaceutical, chemical and petrochemical processing industries as well as Alberta's signature oil and gas sectors.
In the years since Sean Rayner took over the company, VETS has rebranded as the VETS Group and significantly expanded its operations.  The first addition was VETS Facility Service, which offers 24-hour service to new and existing clients. In 2016, the VETS Group acquired AirTek Pneumatics with locations in Kelowna and Surrey, British Columbia. AirTek Pneumatics is now operating as VETS Sheet Metal and continues to serve customers in the wood fiber, food and beverage and agriculture industries as well as offering industrial HVAC capacity across British Columbia.
To celebrate our centennial, fourth generation President Sean Rayner, launched an Employee Share Ownership plan, breaking with a 100 year tradition of a single shareholder per generation. The VETS team has embraced the opportunity to invest in the business and the group of employee owners grows annually.
The VETS Group maintains a diligent focus on quality and integrity. For decades, our customers have trusted us to assist their growth and evolution.  We are an experienced, knowledgeable and reliable company that gets the job done and treats you with respect at every stage of the process.
Our team is guided by the following values:

Human Leadership means striving to do what's right and that means what's right for VETS clients, for the industry and for the company itself. This value encompasses the need for sincerity and compassion as well as making tough decisions and leading by example – no matter what position you hold in the company.
Ownership Mentality is treating the work we do and the tools you work with as if you were paying for them.  It also means treating our customers as we would our friends.
A Nurturing Environment is one that encourages and allows for growth, both personal and professional, while having a good time.
Open Communication throughout VETS refers to an open door policy.  We are committed to openly sharing information so that we can create superior products, a superior team and solid relationships.
A United Team acts as one.  Whether it is estimating, administration, shop or field crews, no one function of a company should operate independently. At VETS, we pitch in and work together to achieve the best results.
Renowned Craftsmanship stands out from the competition and instills pride in those who produce it.  We will hold ourselves to a higher standard, take pride in what we do, and showcase our success.
Since the early days, VETS has been consciously committed to the community. Whether that was specifically seeking out and hiring out of work veterans returning from the World Wars or assisting local associations and charities, the ties to the communities where we live and work run deep.
Currently VETS' main area of community service focuses on paying tribute to our military heritage by supporting Valour Place; a home away from home for military, RCMP and first responders and their families as they receive medical treatment at Edmonton healthcare facilities. The staff at VETS was proud to assist with providing the HVAC installation during the construction phase and now provides service work to ensure all those staying at the house have a clean air and healthy environment.
In recent years we have also developed an ongoing relationship with Little Warriors and the Be Brave Ranch. This Little Warriors Be Brave Ranch by Ray LaBonte and Family is a specialized trauma-informed evidence based treatment centre focused on helping children who have been sexually abused as well as their families. VETS is proud to support this unique, trail blazing organization in its mission.
In addition to work with Valour Place and Little Warriors we also support other organizations whose values and mandates align with our own.
Contact marketing@vetsgroup.com with any sponsorship requests.
MEMBERSHIPS & ASSOCIATIONS
Please contact us about your ongoing or upcoming projects or service needs. We're always happy to help!